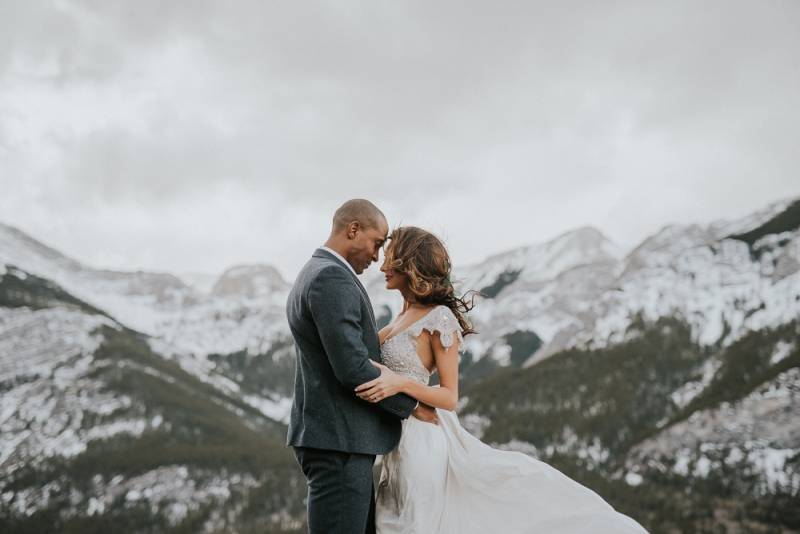 This Banff elopement shoot is full of wonder and breathtaking beauty and we are so excited to share it with you today. We love coordinating inspiring shoots like this to show you the beauty of the Rocky mountains and how you can create the most romantic wedding look. We worked with an amazing team on this shoot, with The Pretty Haus working as the Banff makeup artist and hairstylist.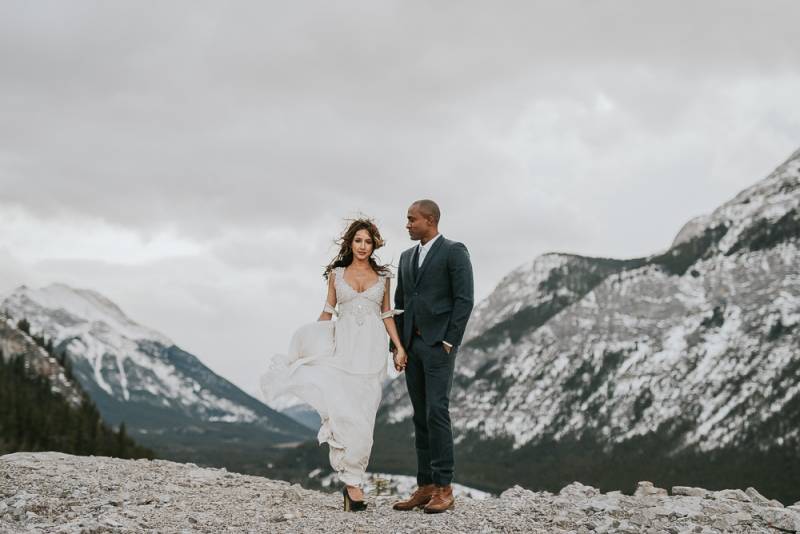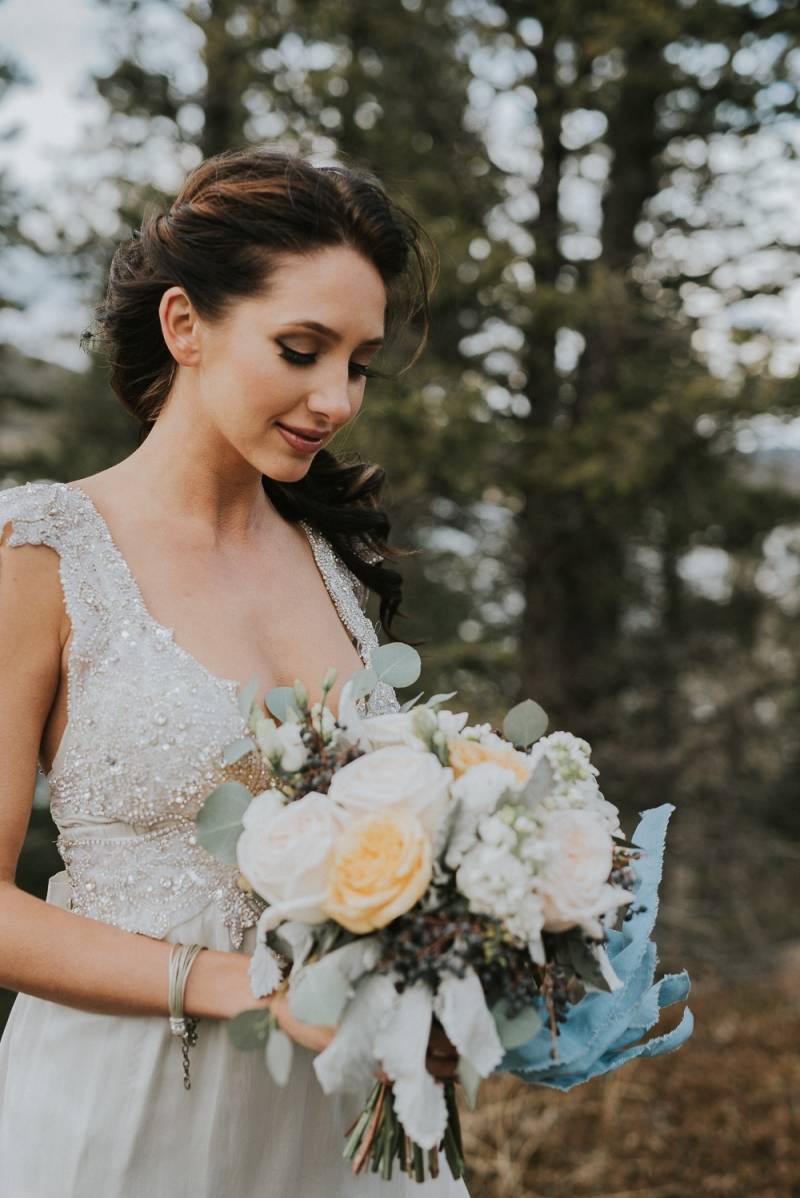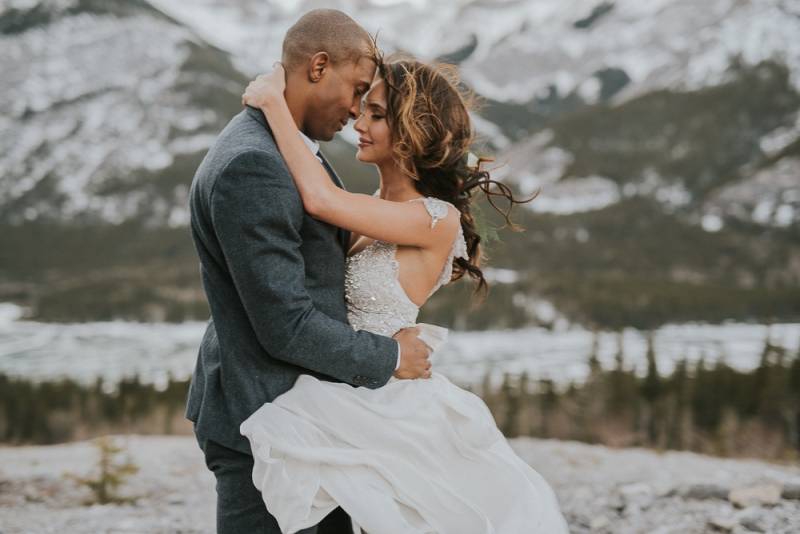 We wanted to create an incredibly romantic and organic look for both the hair and makeup. We had so much fun getting creative and weaving coordinating pieces from the bouquet into the long, loose curls and pinning it back into a windswept, romantic style. For the makeup we created a soft, smokey eye with romantic lips that looked natural and beautiful.
The Pretty Haus is a collective of makeup artist, hairstylist, stylists, aestheticians and more ready to come to your door and bring an incredible level of expertise and customer service to your event. We know your wedding is one of the most important events of your life and that is why you can trust our team to ensure you look and feel beautiful. As a Banff makeup artist, our team can come to your hotel or lodge the morning of your wedding and we can also work with any size bridal party.