If you're looking for a Calgary makeup artists & hairstylist for your wedding or event, The Pretty Haus is a collective of the best artists ready to help you look your amazing! Our team brings you the most talented artists and today we are excited to introduce you to Jenah Walcheske.
1.Where are you from? Where do you work (Calgary, Canmore etc.)?
I grew up in the small town of Ponoka, Alberta. I am based out of Calgary Alberta, Canada but I am always available with The Pretty Haus to travel to surrounding areas.
2.What area(s) do you specialize in (makeup, hair etc.)?
I specialize in makeup and esthetics. I would say my specialty is bridal and creating both a natural and glamourous look.
3.What do you love about your art?
I love that I get to be creative. I especially love bridal makeup because I love the energy, love and details surrounding weddings. I feel honored to be able to contribute to someone's big day. I love being apart of the bride's experience. I guess I love the feeling I get when I finish my client's makeup and they look in the mirror and say "I feel beautiful". I guess I initially got into makeup and hair because I used to dance as a young girl and had to do hair and makeup for performances and had to learn how to apply stage makeup. However it has always been something I have had an interest and a passion for. ​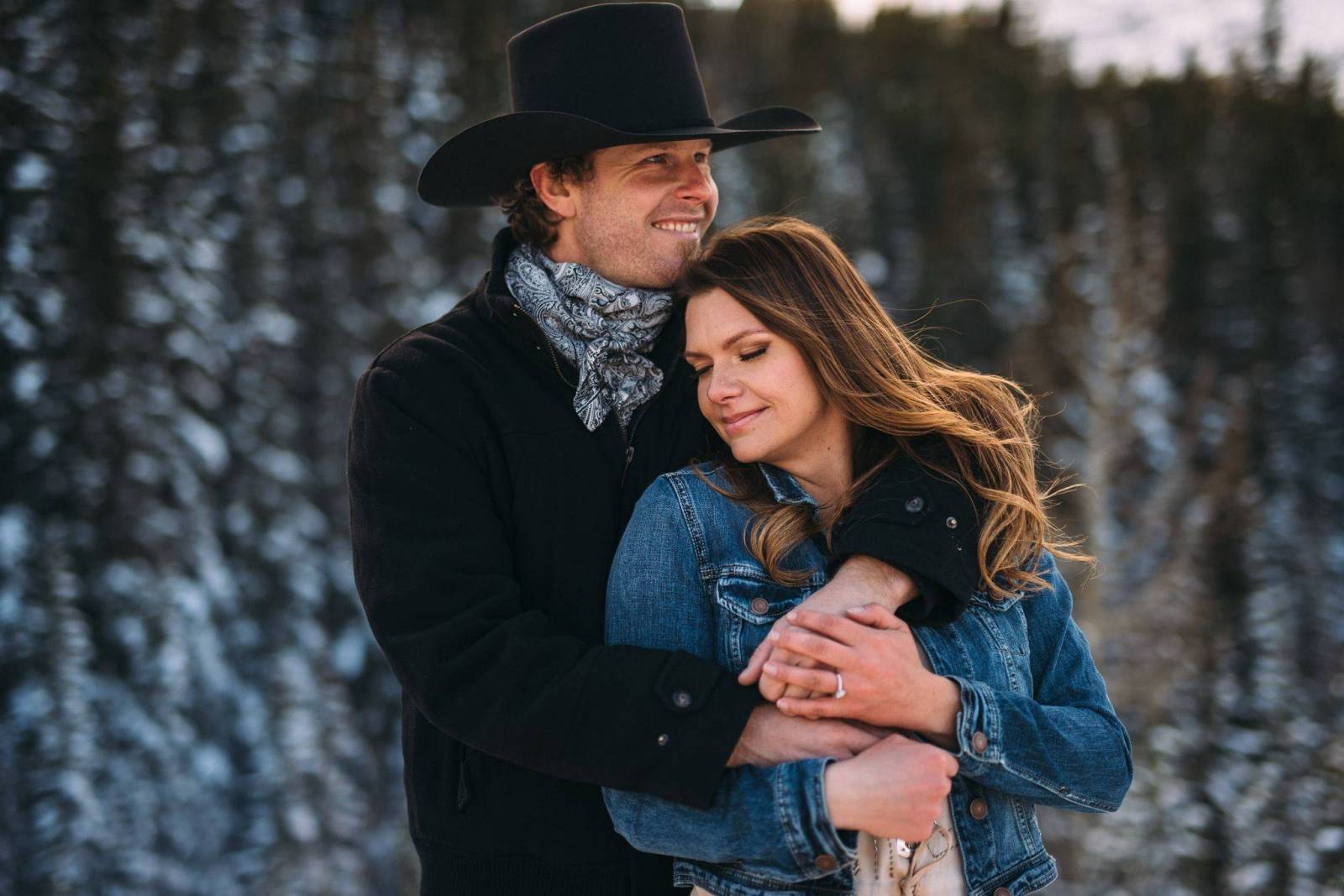 4.What lines of makeup do you use? Why?
I honestly use a little bit of everything. There are so many amazing products out there from all different lines. I think it's good to have a variety. Some of my favorites lines right now are Giorgio Armani, Too Faced, YSL, Bobbi Brown, Laura Mercier, Tom Ford, MAC, Becca.......The list goes on.
5. What's your favourite bridal "look"?
My favorite bridal look is what I would consider a soft glam. I'm really into perfectly shaped eyebrows as they frame the face, defined eyes, a soft contour, a little glow and a satin or matte finish for the lips. I love a bride who still looks like herself and I like makeup to to look naturally glamorous and glowing.
6. Where is your dream wedding location?
This is such a hard question. There is so many amazing places to get married, especially in Canada. For me it's a tie between a glamourous winter wedding in the Canadian Rockies or a tropical Bahama Beach wedding. Totally opposite, but I really cannot choose!
You can find out more about our Calgary makeup artist team and see all of our incredible artists bios on our website. If you have any questions make sure you get in touch as we would love to help and answer any questions you may have.