​The Pretty Haus is a team of makeup artists and hairstylists working in Calgary and beyond. We pride ourselves in using talented, professional and passionate artists and today we are introducing one of our talented Calgary makeup artists: Jen Hjelmeland.
1. Where are you from and where do you work as a makeup artist?
I am from Calgary and work as a Calgary mobile makeup artist for weddings, events, photo shoots etc. I am also available for travel to Canmore, Banff and the surrounding area.
2. What do you love about your art? How did you get into makeup/hair?
I love making women feel beautiful. It's the passion that drives me as a makeup artist to always do my best and how I approach each and every client.
I got into makeup at a young age and have been working as a professional makeup artist for over 10 years. My Aunt worked for M.A.C when I was 12, and ever since then I loved makeup and wanted to be a makeup artist.
3. What do you love about weddings?
I specialize in bridal makeup because I love the romance. It's always such an honor to be apart of one of the most important days of someones life.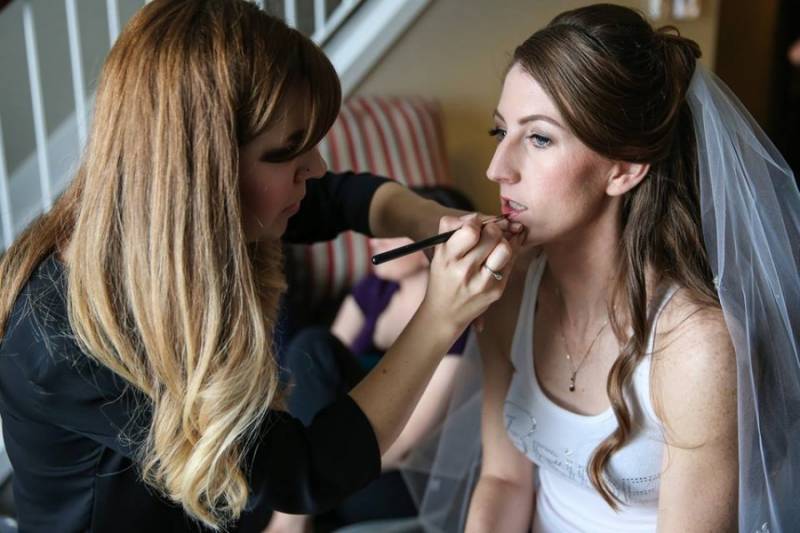 4. Where did you train/study?
I trained at Blanche Macdonald in Vancouver
5. What lines of makeup do you use? Why?
I use a lot Stila, Armani, Bobbi Brown, and Cargo. I work with these brands because they are prestigous, and luxurious; these brands also have amazing quality products.
6. What's your favourite bridal "look"?
I love a soft smokey eye, with a classic nude lip.
7. Where is your dream wedding location?
My dream wedding location would probably be Paris!!
If you're looking for a Calgary makeup artist for your wedding, event, or photo shoot be sure to check out our portfolios and see all about The Pretty Haus on our website. We are passionate about our art and provide professional makeup artists, quality products and fabulous customer service. Whether you're looking for a very natural look or something incredibly glamorous, our team of Calgary makeup artists can help you look and feel amazing!