Today we are bringing you some charming and beautiful Calgary makeup artist inspiration from an incredible photo shoot with an amazing team of vendors. It is one of our greatest passions to push our creativity and create the most beautiful images and inspiration we possibly can at The Pretty Haus. It's why we are constantly collaborating and directing photo shoots with amazing vendors from Calgary and around the world.
This photo shoot brought together an amazing team at the Water Valley Church & Events Centre (a gorgeous renovated church just outside of Calgary) to create a look that was charming and romantic with a touch of vintage. The warm colours and inspiration were taken from the incredible stain glass window at the church. As the Calgary makeup artist team for the shoot, we created a warm and romantic look for our bride that perfectly balanced between not being overdone and not looking too natural. We love creating romantic makeup looks like this, accenting the natural beauty of our brides and adding the perfect colours.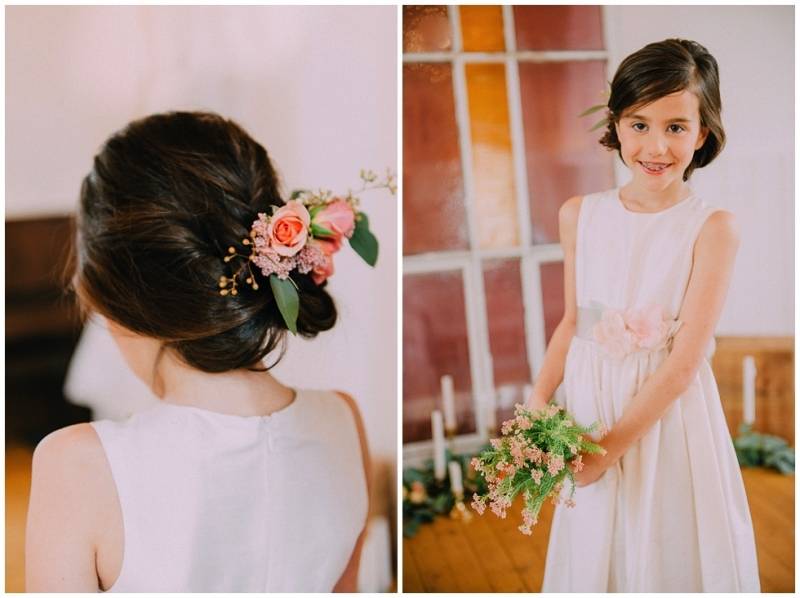 As the Calgary wedding hairstylist we also worked with the bride and our adorable flower girl to create a romantic look that was loose and natural. We love this hairstyle as it is a step-up from simple curls but not as a formal as a tight updo. It's a hairstyle that has movement, beauty and romance and works well for so many brides and different veils or hair pieces.